Springdale, AR – On November 13th, WACO Title officially opened its new corporate headquarters at 2592 S. 48th Street, Springdale, AR. Brian Blackman, Chief Operating Officer, attributes the move to the growth experienced in Northwest Arkansas, along with the need for a larger, more centrally located corporate headquarters. The new facility is visible from Interstate 49, sitting right between exits 70 and 72, and combines the company's title operations team from Lowell, the Springdale closing team, and the accounting and administrative departments. The new headquarters contains roughly 14,200 square feet and features improved parking, four closing rooms, and a large training room.
Blackman said, "This new space provides us the ability to step up the experience for our customers and associates, as well as to make our company more efficient and more visible. To top it off, we are intentionally setting our roots in Springdale, the place where it all started for us back in 1885. It's exciting, to say the least."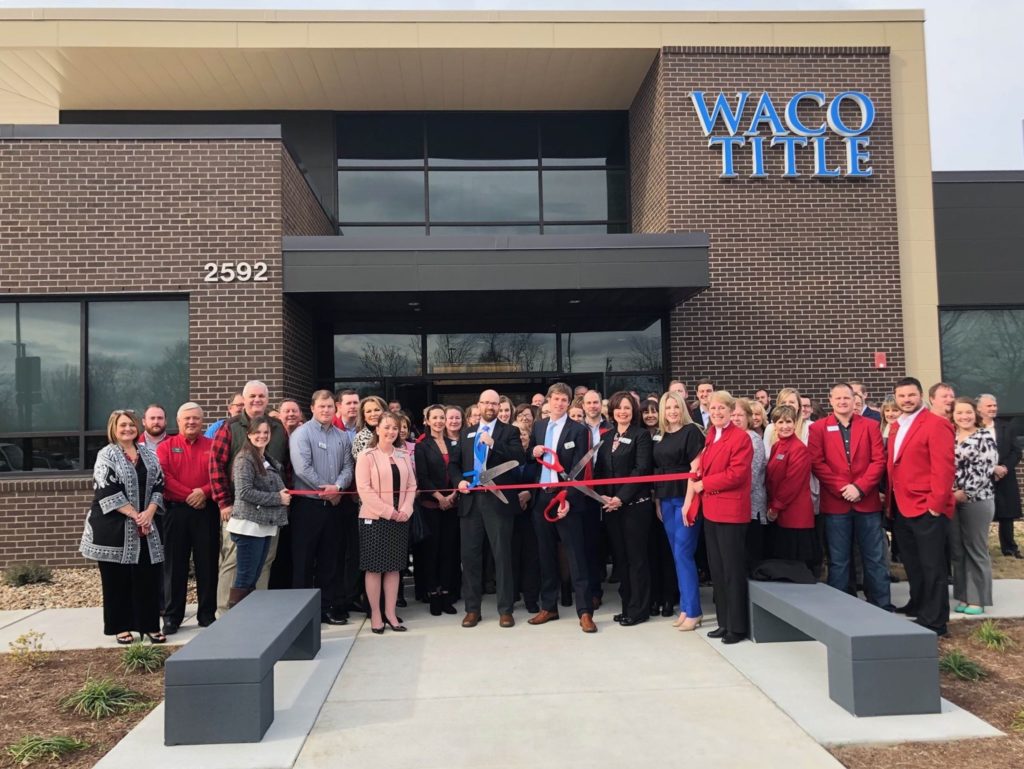 Local dignitaries and WACO Title team members celebrate the grand opening of the new HQ with a ribbon cutting ceremony.