As WACO continues to support the health and safety of our customers and associates, WACO2Go is our newest solutions oriented approach to closing.   Launched in the Fayetteville Midtown and North Bentonville Branches, this drive-thru closing experience is the first of its kind allowing the customer to closing conveniently by driving up to a window and interacting with a WACO closing associate.     Your closing associate will explain the closing package step by step over the phone while witnessing your signature in the drive thru.   Sign the documents, hand them back, and you're on your way!  Look for WACO2Go in your local market soon.
For those markets who may not have access to the full WACO2Go experience, we are continuing to office Curbside Closings where our closing associates come into the parking lot to help facilitate your closing and witnessing your signature while you stay in the comfort of your car.  For additional information about closing curbside in any of our branches, ask your local closing associate or click here for more info.
In supporting our local communities and states, WACO has implemented a mask requirement upon entry to our branches.   For customers who may not have a mask, WACO will provide complimentary disposable masks for your use while in our building.   Associates will be wearing face masks and have sneeze guards to ensure a safe closing transaction.   Sneeze guards will be placed in the reception area to ensure proper social distancing. 
For information about Curbside Closing or other closing solutions, please ask your local WACO Associate for assistance.  
WACO's commitment has remained the same since 1885—we provide a solutions-oriented closing experience so that our customers can enjoy the benefits of home or business ownership.  
Now more than ever, we understand customer concerns for health, safety, and financial security, and WACO Title continues to place customer and associate safety at the forefront of our daily operations.  From leading the industry in curbside closings to offering essential notary, our commitment and customer focus remain unwavering.  
To our Realtor and Lender partners:  Thank you for embracing these new ways of doing business and continuing to partner with our associates to provide exceptional customer service.   You never stopped working, and WACO was proud to be by your side.
By all of us pulling together, we have begun to move forward.   WACO will continue to be a reliable and trusted partner in providing closing and title services and are pleased to welcome our customers, Realtors, and lenders back into the closing room beginning Monday, June 1st. 
For your safety, we have implemented the following procedures to ensure a smooth and safe closing experience.
1. By Appointment Only
Our closing agents will continue to schedule closing times in coordination with the customer and Realtor/lender.   Upon arrival, you will be asked to check in by calling the front desk or ringing the doorbell for associate assistance.
2. Immediate Seating in a Closing Room
Instead of waiting in our lobby, a WACO associate will welcome you at the front door and seat you in one of our sanitized closing rooms.
3. Social Distancing Markers
Floor markers will be placed in the entry to ensure proper social distancing.
4. Protective Equipment
Customers will be offered a complimentary face mask if they prefer to use during closing. Associates will be wearing face masks and have sneeze guards available to ensure a safe closing transaction.   Sneeze guards will be placed throughout the common areas to ensure proper distancing.
5. Sanitization
After each closing, our closing teams will follow a strict cleaning protocol in the closing room in order to ensure the safety of our next guest.  Additionally, all customers will be provided a new ink pen and encouraged to take the used pens with them.
6. Additional Closing Solutions
For customers who prefer to not visit one of our 24 locations, we will continue to offer Curbside Closings, Mail Out options, and Essential Notary (as allowed through State of Emergency) service, and focus on providing your customer a solutions oriented approach to meet their closing needs.
To our Associates:  Thank you!  I am impressed with the dedication, service, and ingenuity to find solutions to fulfill our commitment to our customers.   By working together, showing compassion and concern for our neighbors, we have helped thousands of families and businesses achieve their real estate goals this year.  Again, thank you.

As we emerge on the other side of this challenge, we will be stronger together.  Our Commitment remains unwavering.   And our associates will be there to help you in every step of the closing process.  
We look forward to welcoming you back,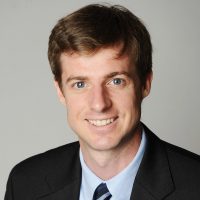 Online Closings/Essential Closings
Governors in Arkansas and Missouri have issued executive orders in response to the COVID-19 pandemic allowing temporary use of video-conference technology to notarize closing documents.  Click the button below for more info on how WACO is responding to this exciting news!
A Letter To Our Customers
Dear Customers,
As you are aware, these are unprecedented times.  In light of COVID-19, the manner in which we all work and live is constantly evolving.  Public health is the paramount concern, and WACO Title is following the instruction of the state and federal officials (including the CDC) to protect our customers and employees.
We realize that our business is essential to the communities we serve, and our commitment, as always, is to provide a solutions-oriented focus so that our customers can experience and enjoy the benefits of owning a home or a place of business.
Like everyone, though, we are having to make some adjustments to how we operate.  Accordingly, effective Monday, March 23rd, WACO Title customer lobbies will be operating on a restricted access basis.  Only required document signers will be allowed to enter during their scheduled time.
By clicking the buttons below, you can view some guides we have created for our customers, depending upon their role in the transaction.  Through this, we are striving to protect the health of all, but also to allow as much participation and involvement as possible.
We will get through this, but it takes all of us pulling together.  Thank you for your understanding, your cooperation, and, above all, your trust in allowing us to serve you.  Should you have questions, please contact us here.
Sincerely,