For the health and safety of all, WACO Title is requiring only document signing customers to access our locations.  In an effort to keep all parties connected, we encourage our realtor and lender customers to participate via phone or video call.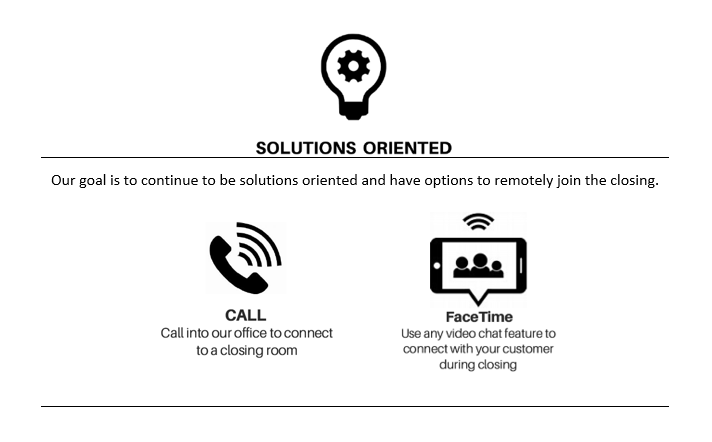 We apologize for the inconvenience, but please understand that we are working to maintain business operations in accordance with the recommendations of state and federal officials.
After funding occurs, our closing agents will disburse checks as part of our best practices process.  There's no need to worry about coming by one of our offices to pick up.  During this time, WACO will overnight these checks via FedEx to your office.  If a wire is preferred, Realtors may also submit wiring instructions prior to closing.   Should pick up be necessary, please schedule a time with your closing agent, so our associate can meet you at the door to receive.  
After closing, WACO will overnight packages via FedEx to the lender or the designated location on the loan documents.
WACO continues to monitor the status of county recorder offices.  As long as the county office is operational, we should be able to close and record (either e-record or overnight FedEx).   Should the county not have the staff to process recordings, know that we are working with our underwriter partners to ensure that closings can proceed.  Depending on the circumstances, though, closing may be delayed until recording can occur.